Barrel Select Subscription 6 Bottles - Quarterly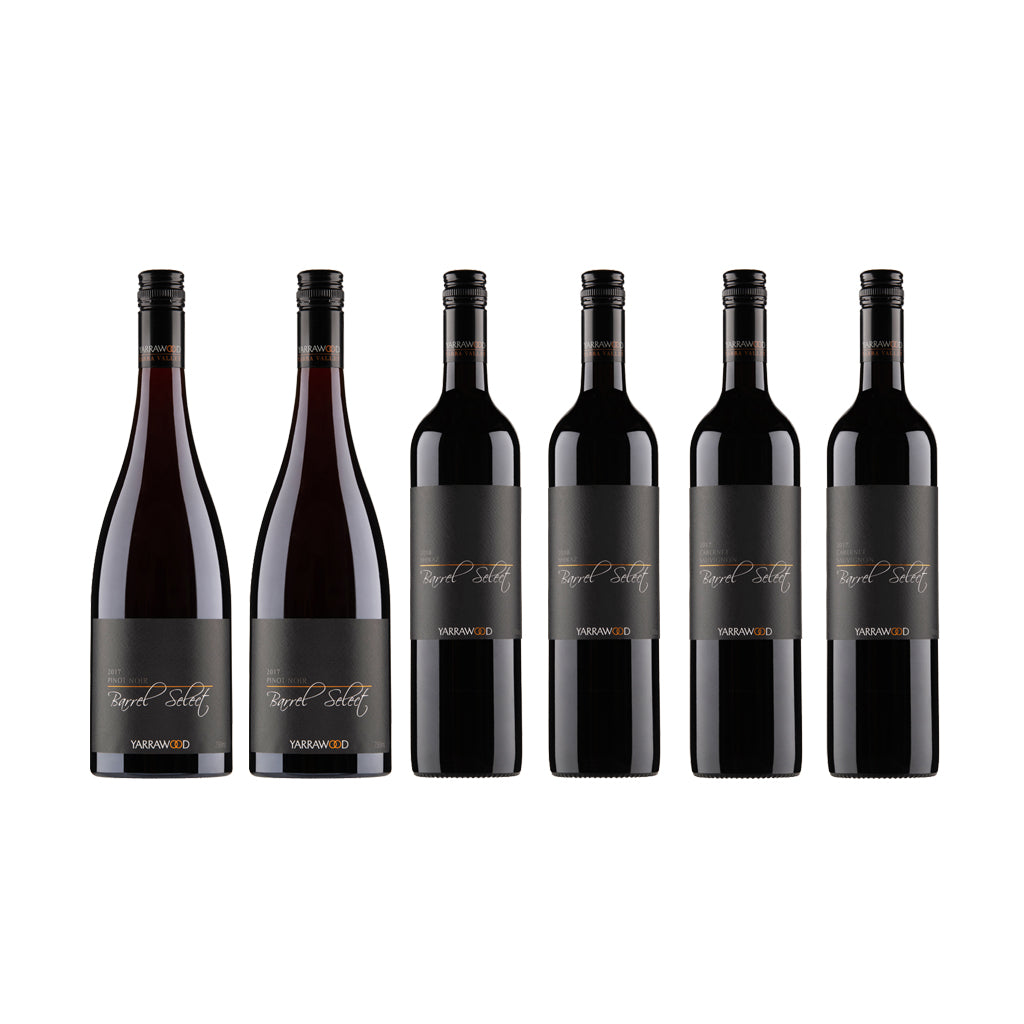 Barrel Select Subscription 6 Bottles - Quarterly
TOTAL SUBSCRIPTION COST: $1183.20

YARRAWOOD ESTATE Subscriptions are the perfect gift for any occasion.
Purchase a YARRAWOOD BARREL SELECT 6 bottle subscription and receive the following benefits:
Receive a 15% discount on 6 bottles delivered 4 times within a 12 month period.
$40 Gift Voucher – issued with the final delivery of the subscription.
2 x Complimentary glasses of wine at our Cellar Door.
Cellar Door Club Newsletter.
15% discount on additional wines purchased for takeaway from our Cellar Door, over the phone or via our website.
Free Shipping Australia wide for purchases of 6 or more bottles.
Red – Yarrawood Barrel Select Pinot Noir (2), Shiraz (2), Cabernet Sauvignon (2).

Subscription wine can be posted directly to the recipient by entering their details during checkout.
A personalised message for the recipient may also be provided during checkout.
Terms & Conditions: First carton will despatch ASAP, then will cycle quarterly from the signup date.
Further discounts are based on normal bottle prices and exclude end of vintage wine sales.
Discounts and complimentary wine at our Cellar Door are only redeemable during the subscription period.
Edit, skip, pause or cancel the subscription at any time by simply contacting us at talltales@yarrawood.com.au
Please email 2 weeks prior to your next delivery if amending your subscription.
Buy any 6 bottles for 5% discount off the bottle price, plus free freight Australia wide. Buy any 12 bottles for 10% discount off the bottle price, plus free freight Australia wide.
Please select from any of our wine ranges. The total number of bottles must add up to multiples of 6 or 12 in order to finalise your purchase.